So it has been a long time since I have posted anything at all. A lot has changed since. Such as:
Moving from Cordova, TN to Astoria, NY (Memphis to New York City)
Changing Careers (Operations to Sales)
Selling a house and living in an apartment
Losing a few pounds
However, what hasn't changed is that I still run or started back running after an injury or several of them. The hairline fracture in my leg is what sidelined me – all the others, I could deal with and still run.
I am back trying to go for 1,000 miles this year. I for simplicity of tracking purposes, I will track how much I have actually run in 2015 and not track my other 1,000 mile challenges that I am part of, one of which started Nov. 1, 2014 and another Dec. 1, 2014. Those are challenges in which I am competing against friends in to reach 1,000 miles and while those are still ongoing I keep those tracked in Nike+. For 2015 I currently have logged 143.8 miles. I ran at least 1 mile a day every day in January and then took 5 days off in February.
I am still trying to log at least 100 miles in February, but currently only at 18.2 miles for the month.
I have completed 3 half marathons now and have my next half marathon in DC March 14th at the Rock-n-Roll DC event. Then March 22nd I follow that up with the Syracuse half marathon. As I mentioned I have only ever run 3 halves and now I am going to run them back-to-back weekends.
I set my PR at the Frozen Bonsai Half here in New York's Central Park. 2:07:21 was the clock time.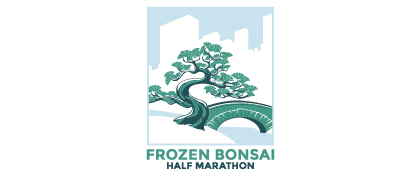 My intent is to use DC as more of a training run for Syracuse, but I am not certain that I know how to do anything but run and go with how my body feels.
I am partnering with a charity —- more to come on that soon as I have more. I am running to bring awareness to Domestic Violence. You will see me in Purple at my races.
My goal is still to run a 5K or longer in all 50 states and DC, which I may have never posted here. But that is a goal I set a while back, so in April, I will run in the Unite 8K at Rutgers in Bruswick, NJ and then the Hall of Fame 5k & Half in Canton, OH.
I will hopefully in the near future have more to post about my charity news as well as more running news.